About Us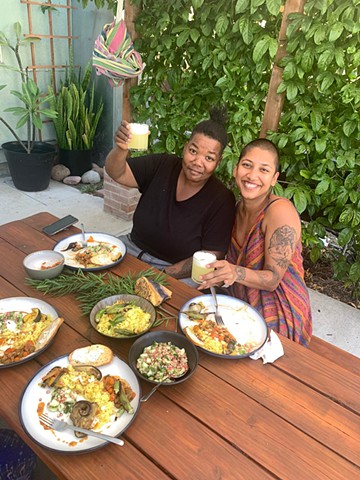 When Lovie and Preetika started regularly chatting over meals, they realized a shared passion for dialogue, cooking, and dining. As two vegetarians coming from vastly different economic and cultural backgrounds, socio political conversations inevitably happened and thrived.
While they believe these conversations are crucial to healing contrasting communities on a larger scale, it is equally exciting to imagine what could come out of creating similar experiences for others with a taste and flare from both of their personalities and practices.
Out of this desire for food focused events rooted in social practice, Two Dykes and a Knife (TDAAK) was conceived in 2017. Their shared theory is that the dining table is a plentiful site and platform for copious intersections; be it your race, class, politics, religious beliefs, or orientation -- food is a necessary nourishment that unintentionally unites people.